AR PLUS Kitchens
GLOSSY SOLUTIONS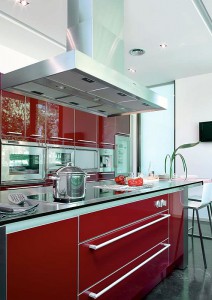 They provide glossy results for your kitchen frontline.
They resist scratches, wearing out and burns more than twice as much as a traditional gloss.
They give a glossy appearance and a lacquered touch.
They boast of all the practical advantages of lacquered furniture.
Formica®
They are very easy to clean.
They are the only lacquered element of the market to have a degree 3 resistance in the "Scuff & Mar" gloss loss test.
They provide the guarantee and quality of a reliable brand.
You can choose from a spectrum of 30 colours, 1.2mm thickness, postforming grade, and a great diversity in formats.